Flooring Services from the Experts
Premium Flooring for Properties in Chicagoland
Invest in first-rate flooring that can last a long time and add value to your home or building. At Vintage Flooring Company in Chicago, IL, we install and repair a range of flooring types including hardwood, bamboo, and oak. Our floor experts use only high-quality and durable products. Whether you need custom wood floors, prefinished wood floors, refinishing of your existing wood floors, or bamboo, we can do it all.
As a premier hardwood flooring company in Chicago, IL, we at Vintage Flooring strive to provide the utmost service and experience necessary to install or refinish your floors right the first time. We've serviced Chicagoland for over 25 years, so come see what's made us a top choice for local hardwood flooring installation and refurbishing in this area. If you're looking to buy hardwood flooring in Chicago, IL, and have professionals install it, trust our company to get the job done. Our staff exclusively uses high-quality materials that are both beneficial in luxury and durability. We understand how important it is to keep your home and flooring looking pristine, so as long-time hardwood flooring suppliers, our mission is to ensure you're satisfied with our work.
We have years of experience and the evidence and referrals to prove it. Don't delay—give us a call today to learn more about our
services
and get help figuring out your options. There are many ways to personalize your flooring to meet your needs and desires, so let us help you find the right hardwood flooring for you. Our
hardwood floor installation
team is ready to provide you with the beautiful floor that you deserve. Whether it be bamboo flooring or manufactured hardwood flooring, Vintage Flooring is the right company to make your ideal home happen sooner than you think. Contact us today for an estimate and to schedule an appointment.
Hardwood Floor Installation
Hardwood floors bring a timeless charm to any home. When you've made the choice to install a hardwood floor in your home, it's important to select an installation company that provides this type of work with precision and care. Vintage Flooring Company has over 25 years of hardwood floor installation experience. We bring that experience to every project we take on. For homeowners, this means peace of mind that the installation process will go smoothly and that you'll be satisfied with your new floors.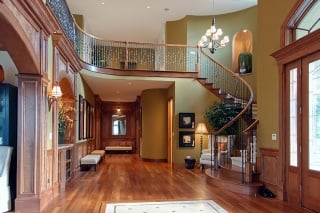 Hardwood Floor Refinishing Chicago
Hardwood floors are designed to last 100 years with proper care and maintenance. Even if your wood floors have seen better days, they can be renewed by having them refinished by a professional. Hardwood refinishing carefully sands away imperfections, dents, scratches and more that are typical signs of wear on a hardwood floor. If you want your floors restored to their best condition, give us a call today!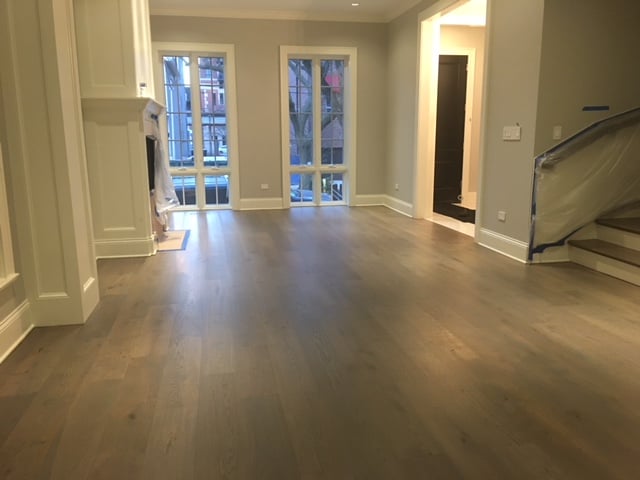 Hardwood Floor Repair
We know that every floor takes a lot every day. This can lead to wear and tear. Hardwood floors can experience chipping, scratches, dents and weathering that detracts from their natural beauty and elegance. The experts at Vintage Flooring Company know how to restore any wood floor by repairing these imperfections using various techniques. For larger issues and imperfections, we may recommend your floor get refinished.